COMING SOON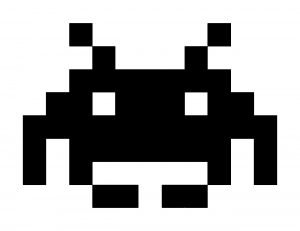 About
Wij zijn Bricks and Bytes_
Wij geloven dat ICT zo simpel moet zijn als een blokkendoos. Iedere Brick is daarmee een onderdeel van een oplossing die het eenvoudiger moet maken om productiever te worden. Aangezien de Bricks waar wij mee werken, opgebouwd zijn uit Bytes, was de naam snel gekozen.
Wij zijn een jong en energiek bedrijf met professionals die al tientallen jaren ervaring hebben in het maken en ontwerpen van ICT Bricks.
Zichtbaar of onzichtbaar dragen deze Bricks bij aan een veilige en productieve infrastructuur.
Wat doen wij?
Wij denken mee met u en uw bedrijf, voeren adviesgesprekken en ontzorgen u in uw ICT vraagstukken.
Tijdens een Talk 'n Chalk sessie nemen wij u graag mee de diepte in op een specifiek onderwerp. Of dat nu een migratie is naar Office 365 en wat daar allemaal bij komt kijken, de keuze tussen Azure of AWS, of hoe om te gaan met het samenvoegen van organisaties, wij delen graag onze kennis en visie tijdens een interactief gesprek.
Hebt u een ontwerp nodig voor bijvoorbeeld een moderne nieuwe werkplek? Wij helpen u de architectuur te bepalen, assisteren met het ontwerp en kunnen ook de implementatie uitvoeren.
Zelf beschikt u waarschijnlijk al over een ICT omgeving, wij kunnen helpen deze te moderniseren, maar ook troubleshooting is een onderdeel van ons werk dat wij tot een kunst hebben verheven. Onze kennis van de cloud is tenslotte begonnen met Windows NT.
Onze slogan is dan ook:
"Building ICT solutions one byte at a time".
Hebben wij uw interesse gewekt? Neem dan contact met ons op via info@bricksandbytes.tech